Who We Are?
Sygeny Ltd is a global digital health analytics and solutions company based out of Finland.
Sygeny specialises in digital health product development, health analytics and outcomes (health & economics) based evaluations.
Sygeny is both an old and a new company affiliated with two established companies. Data Med Solutions LLC based in the US and DMS Global Informatics based in Malaysia.
These Sygeny affiliated companies are well established with a considerable global network of affiliates with expertise in healthcare research, market access, regulatory affairs and business (over 70 and growing). Sygeny is able to leverage the same network on upcoming projects, along with Sygeny's own strong network of highly skilled digital health technologists.

Working Model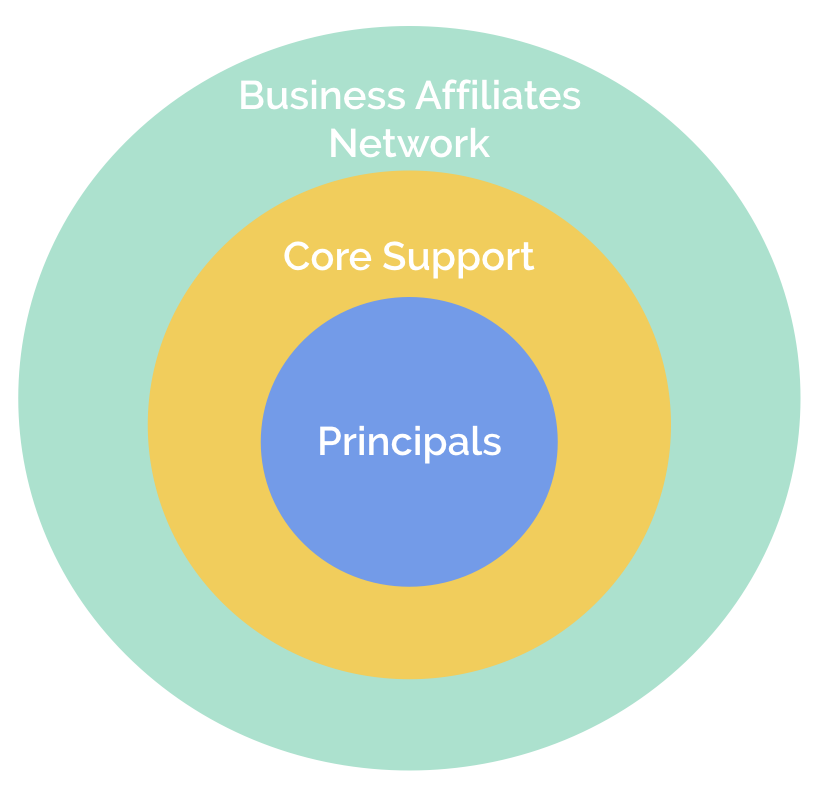 Principals have considerable commercialization, scientific, clinical and research experience.
Core support groups contain 'preferred' Business Affiliates/network partners which possess a high level of skill and expertise in their functional areas. Core teams provide commercialisation, scientific, technical and clinical expertise for business optimizing activities.
The BA network is comprised of experts in various functional areas that are complimentary to the services we offer.
Meet the Principals
Anita Navaratnam
Product development and commercialisation experience in both infrastructure and mobile communication devices in NK Cables, Nokia and Microsoft globally. Pioneered to introduce new and untested product and service concepts to the market both in Asia and in Europe which became market success.
Dr. Howard Friedman
Expertise in applied statistics, health economics and outcomes research with his work appearing in over 60 articles and books. Has created numerous start-ups in areas of outcomes research, data modeling and applied technology.
Dr. Prakash Navaratnam
Clinical pharmacy practitioner, a health services researcher and consultant. Senior advisor on health economics and outcomes research issues for a number of companies. Adjunct Clinical Assistant Professor at The Ohio State University College of Pharmacy.